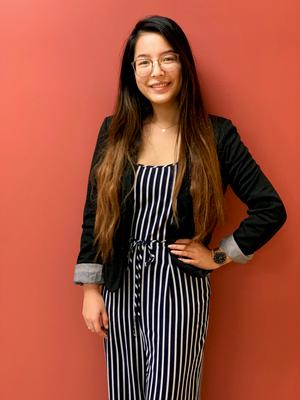 Sophia joined the Dewey, Mcdonald, and Carrillo team  after graduating from California State University, Fullerton with a degree in Business Administration focused in accounting.
Sophia's father is an engineer and her Aunt is an accountant. Growing up with these role models, she quickly gained a passion for numbers and analytical thinking. As soon as she was old enough to do so, she started filing her own taxes and even took every opportunity to help her aunt with tax work for her clients. With this experience, she decided very early on that it was her dream to pursue a CPA certification. During her college accounting courses, her professors quickly recognized that her friendly personality and enthusiasm for building relationships would would make her well suited for the tax accounting field.
In her free time, Sophia enjoys practicing photography, traveling the world, gaming, and going on all kinds of adventures. Being the "numbers girl" she is, she loves spending a lot of time planning, budgeting, and building out spreedsheets for the trips she takes.
Sophia's passion for helping people and building strong relationships paired with her strong analytical skill set makes here a valuable member of the Dewey, Mcdonald and Carrillo team.
Not registered with Royal Alliance Associates, Inc.