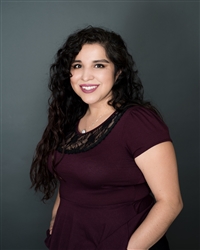 Molly joined the Dewey, McDonald and Carrillo team as a front office administrator. After only few short months, Molly was promoted due to her amazing attention to detail and fantastic work ethic. She is now a licensed tax preparer and is directing her talent with numbers towards investments. As a paraplanner, Molly makes herself available to clients to make their investment experience pleasurable and rewarding. Working under Julia, she has been inspired to continue to expand her education and skillset towards the investment world. She is currently a student attending California State University, Los Angeles studying Organizational Communications.
When she isn't working or studying, she enjoys photography, attending live music events, watching baseball, and reading fiction.
 From organizing client events, to mixing your cocktail, Molly has the skill, enthusiasm, and passion to make your experience enjoyable and smooth from the time you call to schedule your appointment - to the moment you leave our office.
Not registered with Royal Alliance Associates, Inc.