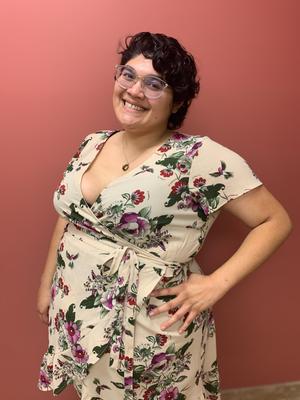 Accountant & Paraplanner
What most captivates your attention is Edith's zest for life and adventure. Edith will have you laughing during your appointment! She will not only hit you with knowledge but Sass as well! Edith loves art, traveling, all types of museums, reading, hikes, camping, architecture, road trips and crafting. When Edith is not crunching numbers you can find her trying to add stamps to her passport or exploring a new city. 
Edith, our Tax Accountant and Business Consultant, has her degree in Business Administration with a concentration in Accounting. Edith has recently passed her SIE and is scheduled to test for her Series 7 soon! She has a background in Non-profit Accounting, Taxation, Bookkeeping, Incorporations, Marketing and Education.
Edith currently leads our incorporation consultations, helps in Audits, does Individual, LLC, Corporate, and Estate taxes, and pulls financial reports. Her proudest accomplishment is being the mother of a distinguishable thick Corgi rescue. Only ask for pictures if you are willing to spend five minutes of your life looking at a beautiful animal!